Red Clay Soul - Get to Know: Withernot
I came to know Withernot through an Ask Me Anything introduction.  I would get questions about rugby shirts and didn't have any references.  I posted that answer, and the recommendations and introductions poured in.
Back in the day, the Rugby shirts from Britches were all the rage.  I had quite a few and wore them out.  I'd wear them like a sweatshirt or an overshirt, and really like the colors and the collars.
I met Patrick Hill, the founder of Withernot, and we immediately hit it off.  He was on a mission to re-create what was great about Rugby shirts – just the right fabric, just the right fit, and just the right colors.  After some painstaking work, he's knocked it out of the park, and now offers a healthly collection of Rugby shirts that are inspired by exactly what you'd think: the outdoors.
The good thing about Rugby shirts is their versatility.  They are part Ivy, part preppy, part outdoors, and part sportsman.  Just right for guys like me, that like to think they are a bit of each.  Largely speaking, these are elevated sweatshirts that look fine with loafers over an OCBD.   I'll review one in part two of this post below, but for now, here's Patrick's take:
What is the history of Withernot?  I had the idea to make vintage-inspired rugby shirts back in 2014 when I was previously working for my family's apparel company. We went down the rabbit hole of sourcing and designs but ultimately decided not to pull the trigger. It just wasn't the right fit at the time. But since then I had always felt like there was a void in the market and held onto it in the back of my mind.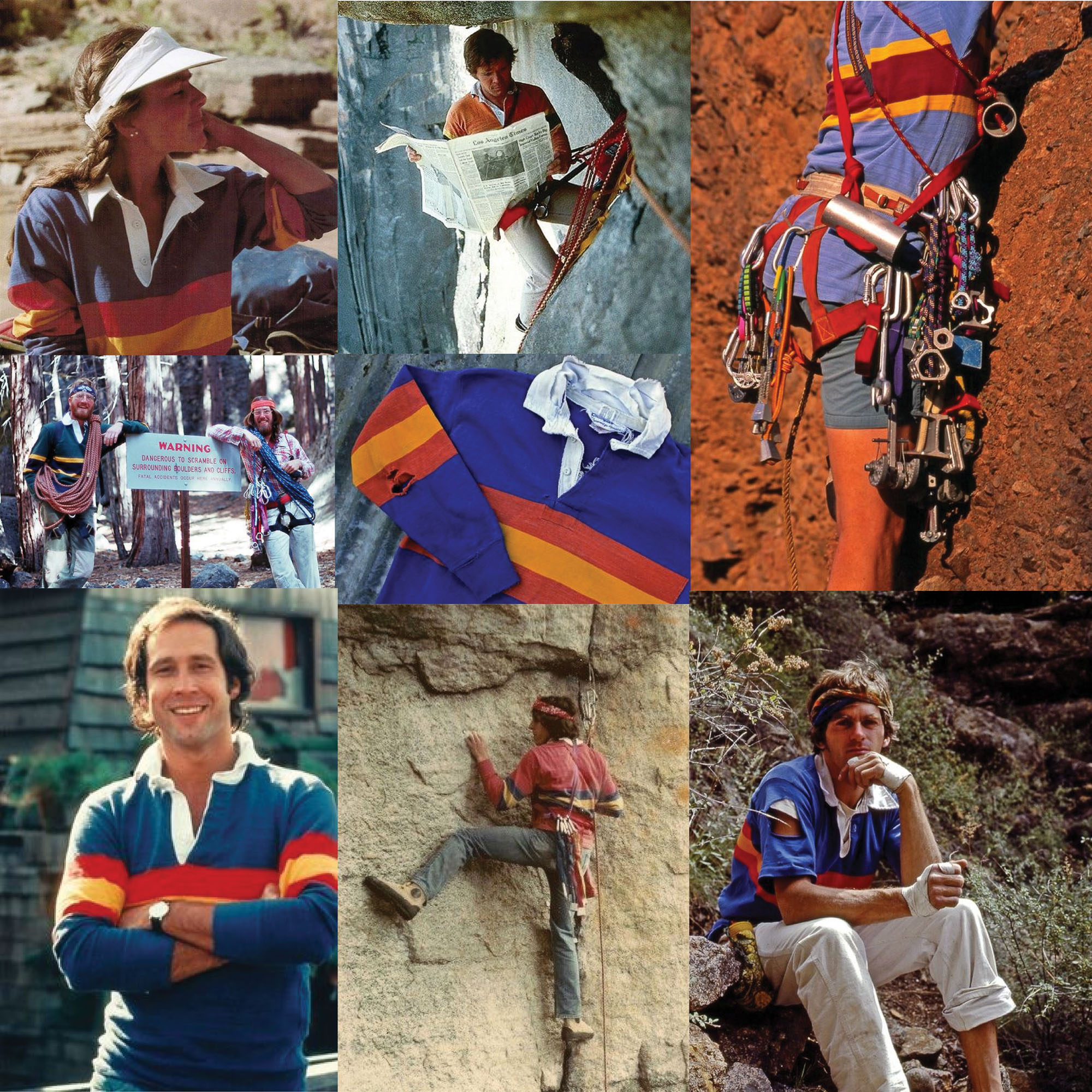 Fast forward to 2019, I finally decided the time was right to try to make this idea a reality. I was frustrated with the rugbies I could find at J. Crew, Lands End, Patagonia, etc, so I figured it was time to take matters into my own hands. With some experience in apparel design and sourcing under my belt, I knew I had what it took to do it and do it well.
I worked for about a year trying to find a source that could produce heavyweight rugbies with low minimums and reasonable pricing. That was much harder than I anticipated and spent about a year sourcing samples from about 20-30 manufacturers from around the world. Just when I was about to lose hope, I received the perfect sample that had everything I was looking for: rubber buttons, double stitching, 12 gauge knit, 10.5 oz fabric – everything.
That's when I knew I had something good. So from there, I got to work on branding, website, production and I've been flying by the seat of my pants ever since!
Where does the inspiration come from?  It all started with a shirt that my father wore to death. As a college student in the late 70s (and a member of the club rugby team), my father had his fair share of rugby shirts. Because they lasted forever, well…my father wore them forever. That is, until my brother stole them on his way to college himself years later. A few years after him, I followed suit and stole the same shirt when I also went off to school, continuing the family tradition. So the inspiration stems from my dad's (great?) sense of style but definitely an appreciation and desire to recreate this family heirloom.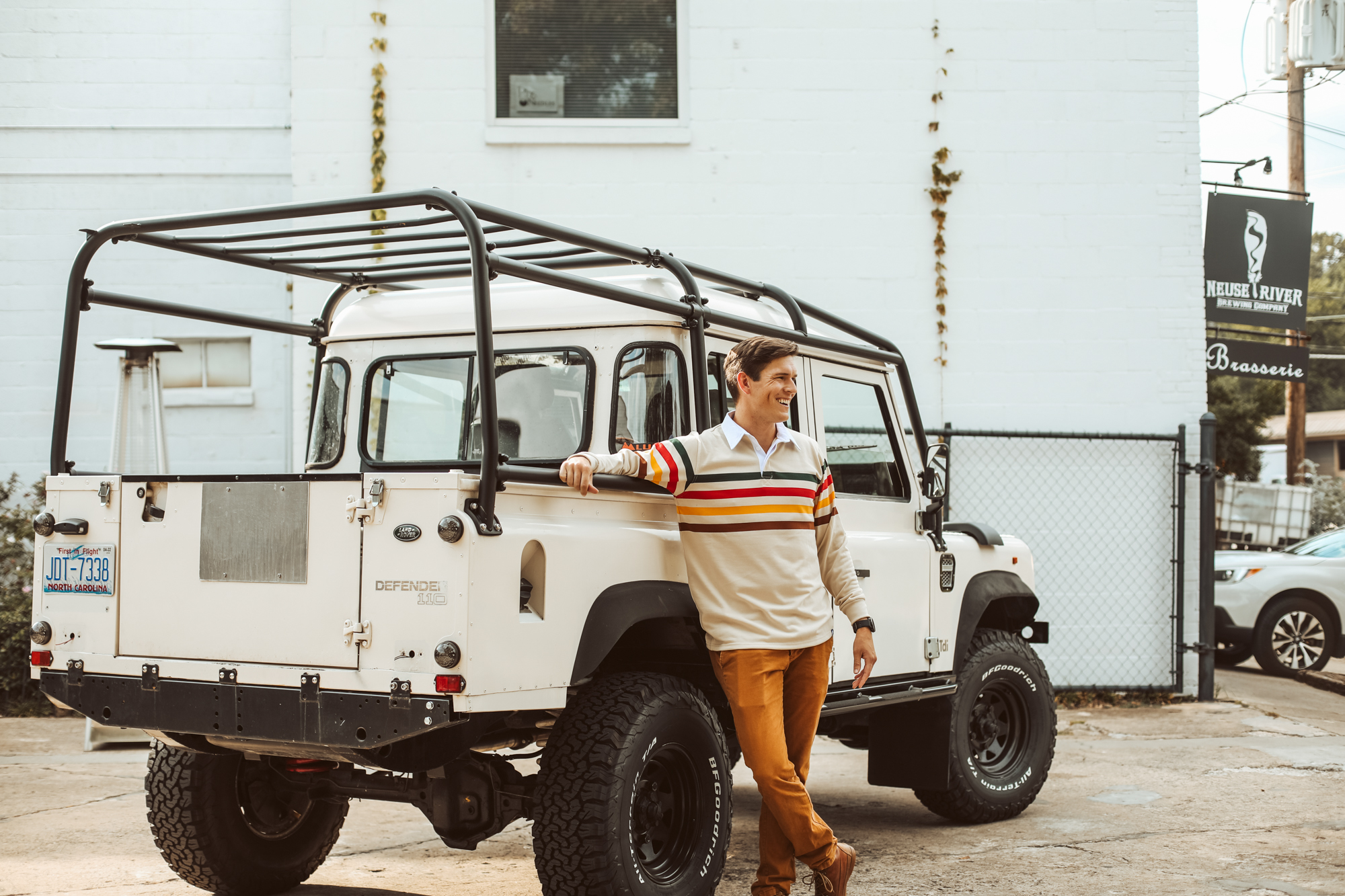 Rugby shirts were all the rage back in the 80s and 90s, and seem to be making a resurgence. What are your thoughts on that?  What's old is new again! I certainly believe style is cyclical, but I don't think "vintage" has ever been so popular. Not only in the thrifting world, but in the designs of new products too. In the fashion world, I think we endured several years of muted, safe colors and I think people are breaking out of that a bit in favor of more color to express themselves. I think there is a thirst for fun and individualism, and I think this vintage/colorful trend speaks to that.
What kind of guy is a Withernot customer?  First and foremost, Withernot is an outdoor-inspired brand, so naturally, I think the Withernot customer is an outdoorsman in some capacity. Not that they need to be scaling mountains in their spare time, but I do think there is an underlying appreciation for the outdoors and vintage outdoor wear that is core to the brand. Our customer is also not afraid to stand out, and as such is likely the life of the party. I think of him as somewhere between Otter and Bluto…or between Ty Webb and Carl Spackler…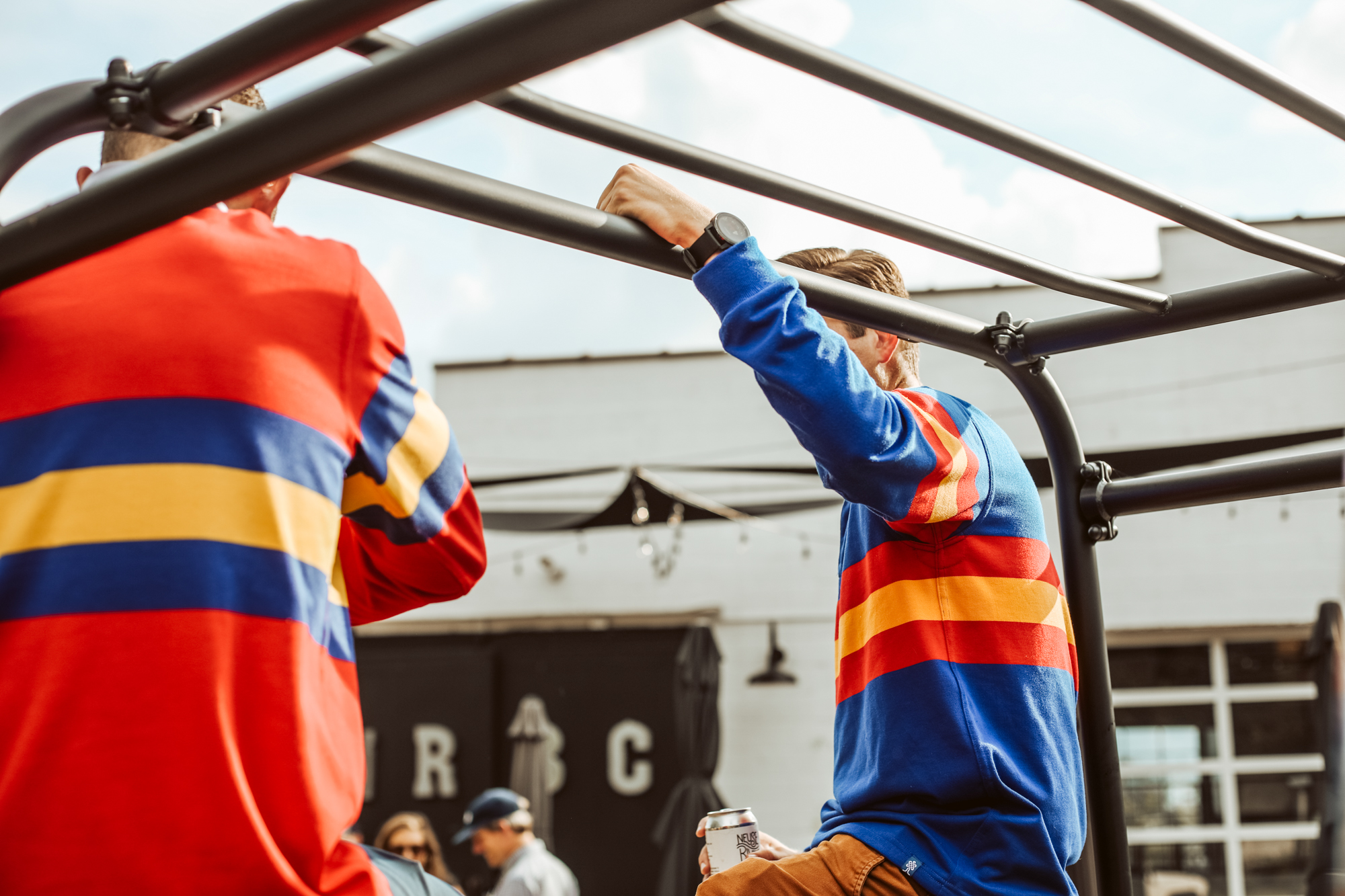 How do you recommend styling the shirts?  I designed Withernot rugbies to be the perfect "throw on" shirt when it gets chilly while camping so in that sense I'd style it with whatever you like to camp or hike in – shorts, athletic wear, jeans, etc. In more day-to-day settings, however, I like to pair these rugbies with jeans and a Barbour over it and some desert boots or white sneakers. Or on slightly warmer days I wear it with some khaki shorts with the sleeves rolled up. The great thing about these is that they are the perfect lounge-around shirt, but the collar does make it *just* a little more refined than a sweatshirt. So for that reason, it's the perfect WFH shirt for zoom calls.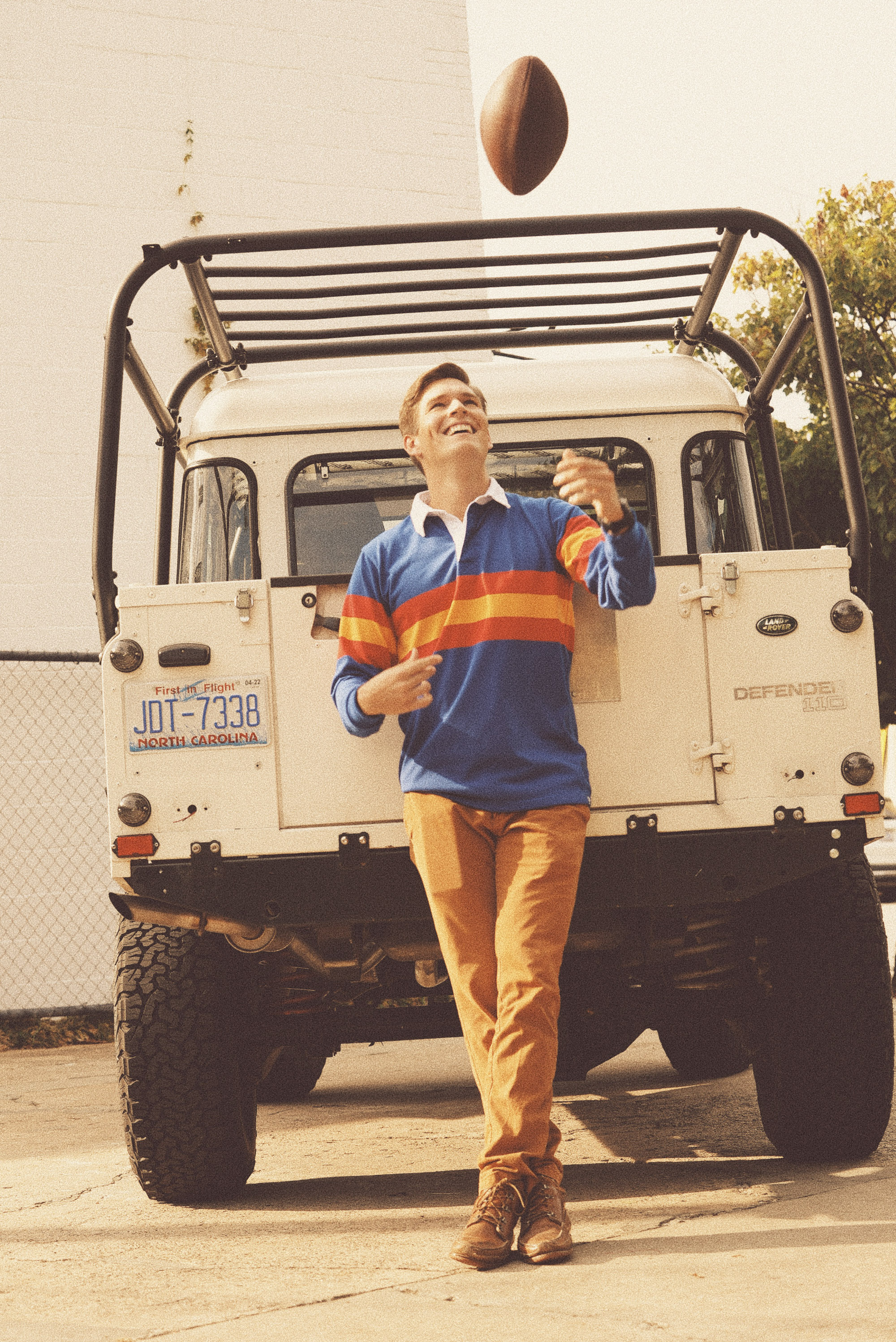 What do you like to do outside of running the brand?  I'm an artist on the side – check out @hunterhillstudio (shop.hunterhillstudio.com) – so whenever I have free time I like to sit down and paint and listen to music. Beyond that, I love to hike, fish and camp whenever possible.
What's on your Spotify playlist?  Currently, I'm deep on a Khruangbin kick – can't get enough of it. Otherwise, I typically cycle through Tame Impala albums, Fleet Foxes, 90s rap groups like Tribe/Outkast, the Stones, and the like.
//
Part Two: The Review.
Patrick was nice enough to send me down a Rugby to review.  This is the Ulysses model, their best seller to date.  Looking at the measurement guide, I went with a size Large.  I typically don't wear tight shirts, and since I was planning on treating this as an elevated sweatshirt, I wanted a little room underneath.  The body shot: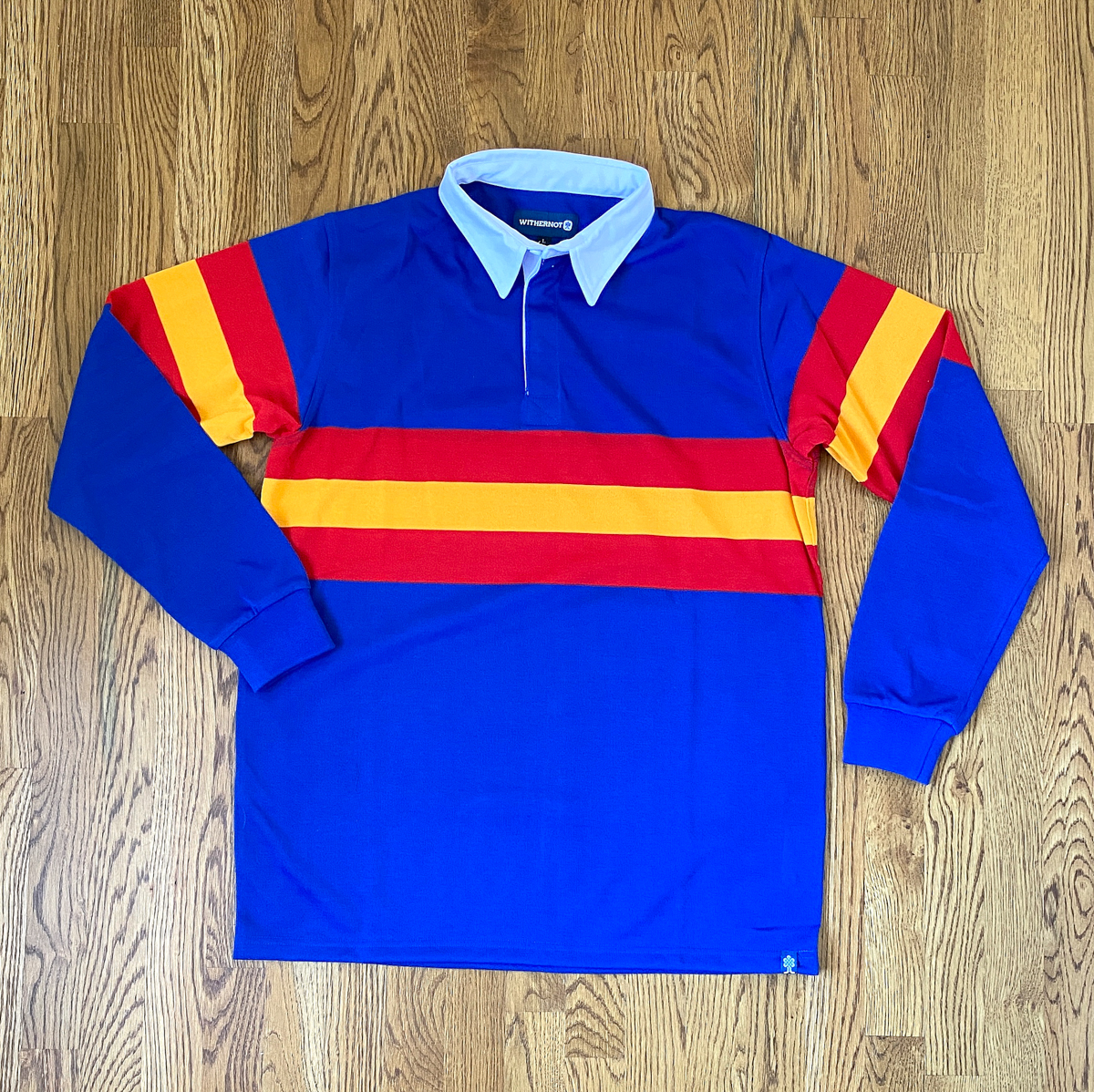 Out of the box, I was struck by how sturdy the shirt feels.  It is by no means thin, but it also isn't thick.  The cotton fabric is what I'd call 'sturdy'.  The colors aren't printed, rather woven in.  Any and all fading will be even across the board.
There are also a lot of nice touches that Patrick kept: the gummy buttons, the placket cover, and stiff-but-not-too-stiff collar, and the extra couple inches in the length.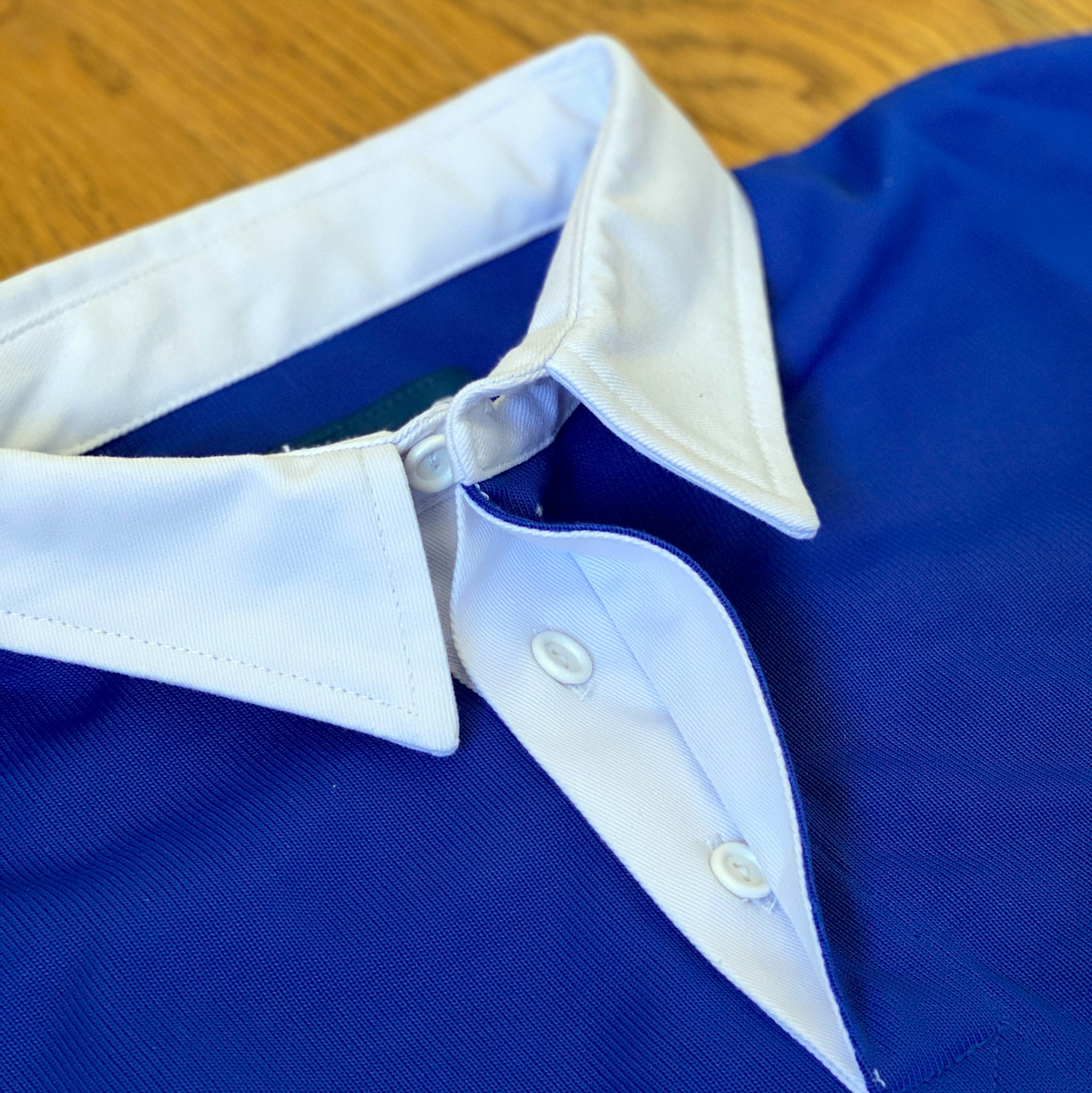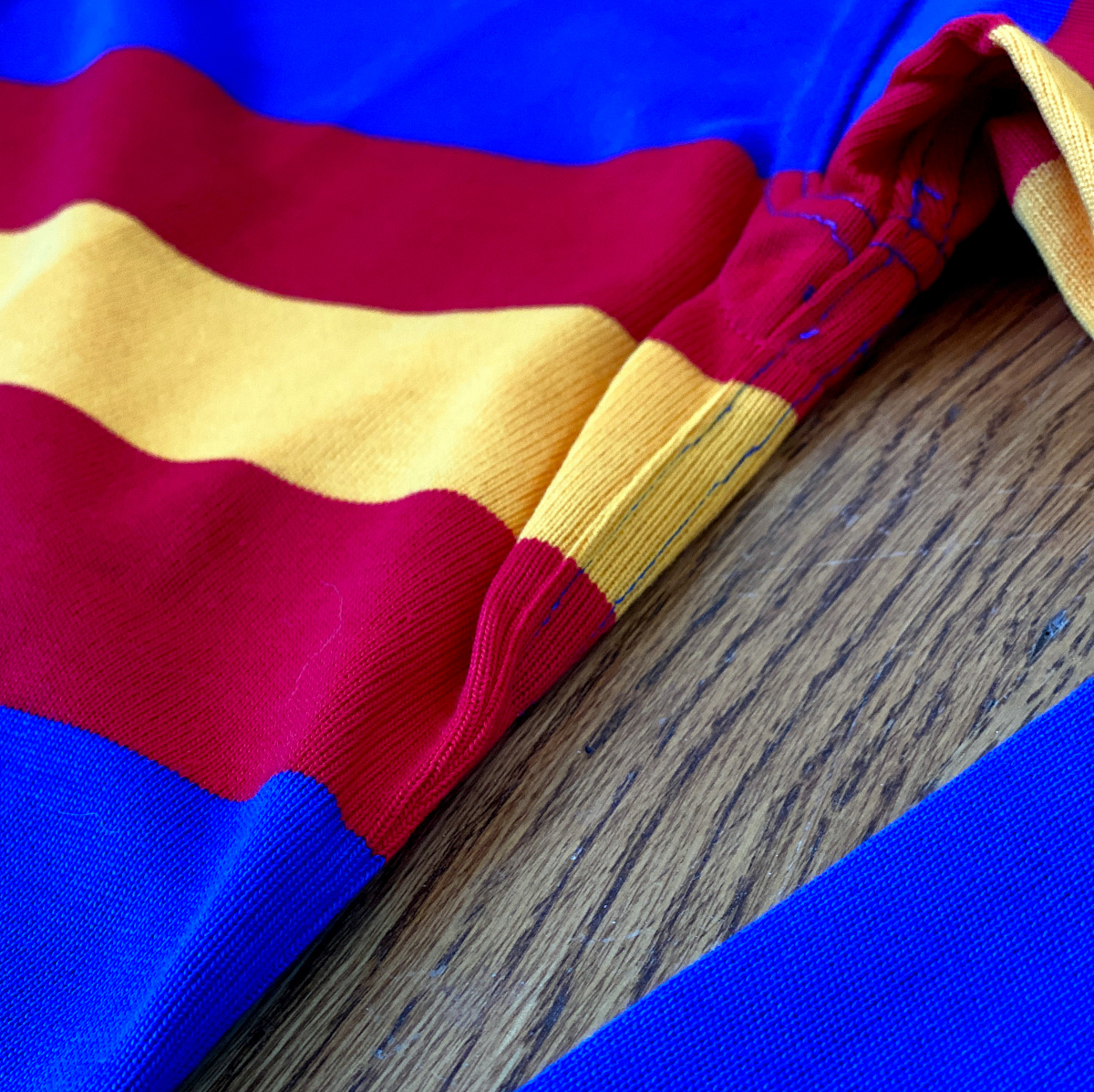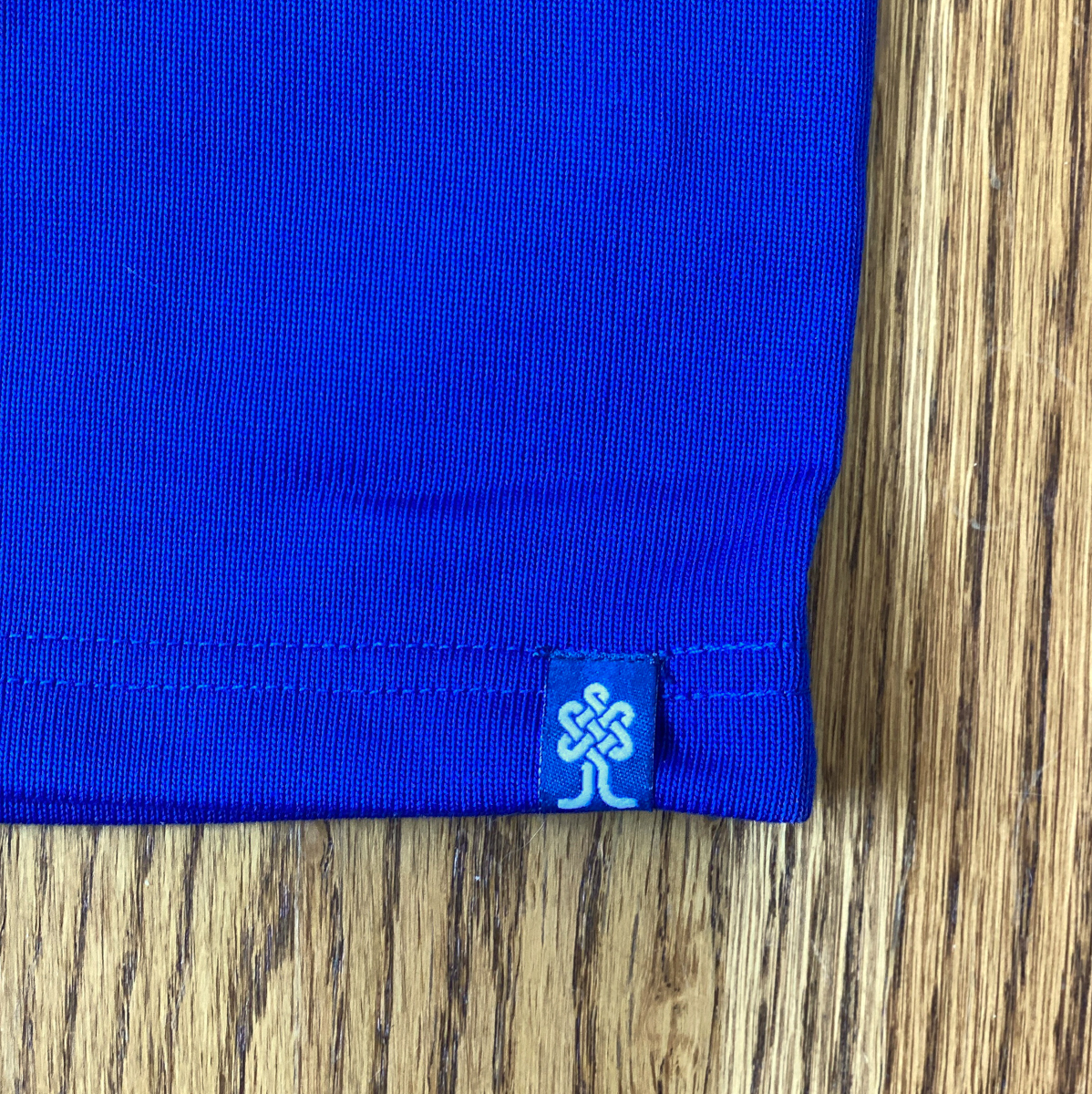 Withernot just released six new styles for late Winter and early Spring, all of which are fantastic.  I'm looking forward to wearing this quite a bit – both with jeans over a t-shirt and with khaki over an OCBD.  I love having Rugby shirts as a part of the conversation again.